Timetable overview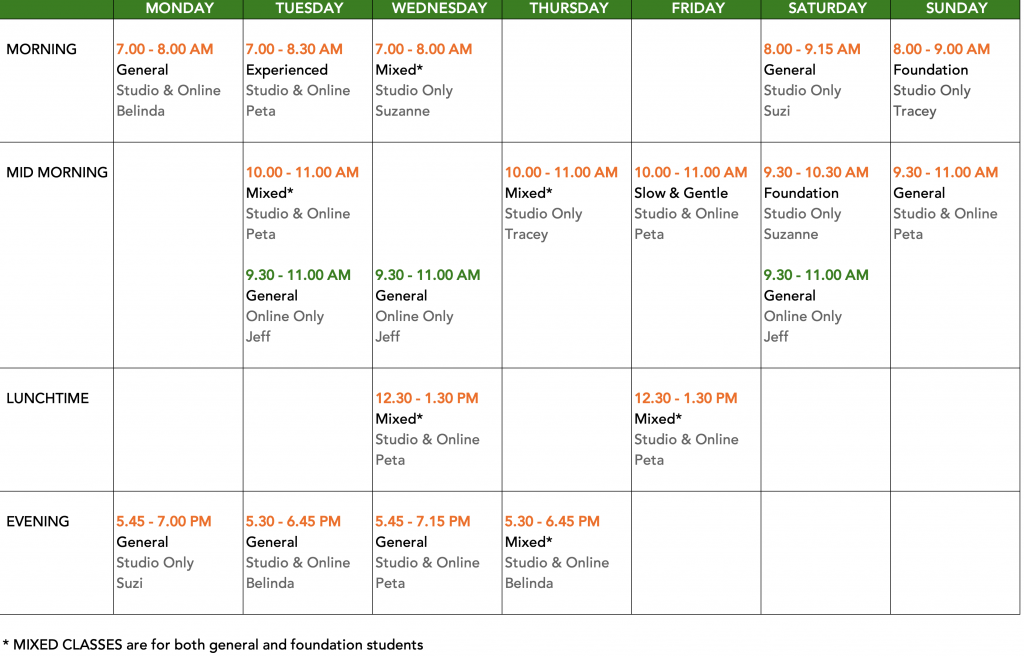 How to book:
We use PunchPass to manage our classes and bookings.
Start by exploring the bookings timetable below, and then click on the class you are interested in. That will take you into Punch Pass. From there:
Step 1: Log In or Create an account at PunchPass.
Step 2: Purchase a pass if you need to – there is a range of options to choose from.
Step 3: Reserve your place in the class of your choice.
NOTE: To make the booking process faster you can create a single click app for your phone or tablet. Go the our Punch Pass site at: https://redfernyogaspace.punchpass.com. Once you are in the site you can bookmark it to your phone, tablet or laptop home page. From there you can enter the booking pages without having to go through the website each time.
Bookings timetable